Step 1
Download the "KDP Uploader" Chrome Extension from Chrome Web Store. You can found the direct link is this page
Step 3
Fill the excel sheet with your data. Each line represents a book.
Step 4
Open your Chrome browser and login to your Amazon KDP account.

Step 5
Show up the "KDP Uploader" extension icon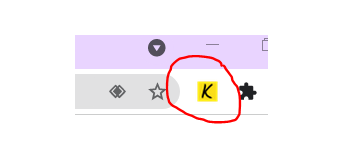 Step 6
Click on the "KDP Uploader" icon as indicated in the image and Login using your "KDP Uplaoder" credentials
Step 7
Upload in the following order:
The Excel sheet
All your manuscripts
All your Covers
Step 8
Choose the number of parrallel uploads and choose between "Save as draft" or "Publish" options.
Step 9
Finally, click on the "Start Uploading" button to start the automation !